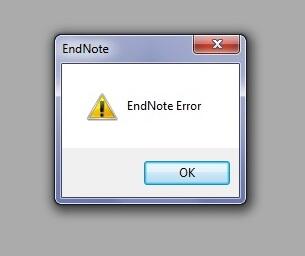 I've been grappling with an Endnote error for some weeks. At some moment Endnote X6 decided to stop opening my libraries, or allowing me to create new ones.
I have uninstalled, rebooted, virus scanned, removed three adwares, rebooted, download, reinstalled X7, rebooted, to no avail.
Whenever I try to create a new or open an existing library (which opens normally on another PC), I get this message (see image).
I hope you can help!